By transferring a student profile you are sending a request to the new teacher to add this profile (and all the profile history) to their classroom. The new teacher will receive an email letting him/her know there is a transfer request pending.
To approve the pending transfer profile request from another educator, the teacher can click on the 'Approve Profile Transfer' button in the email notification received: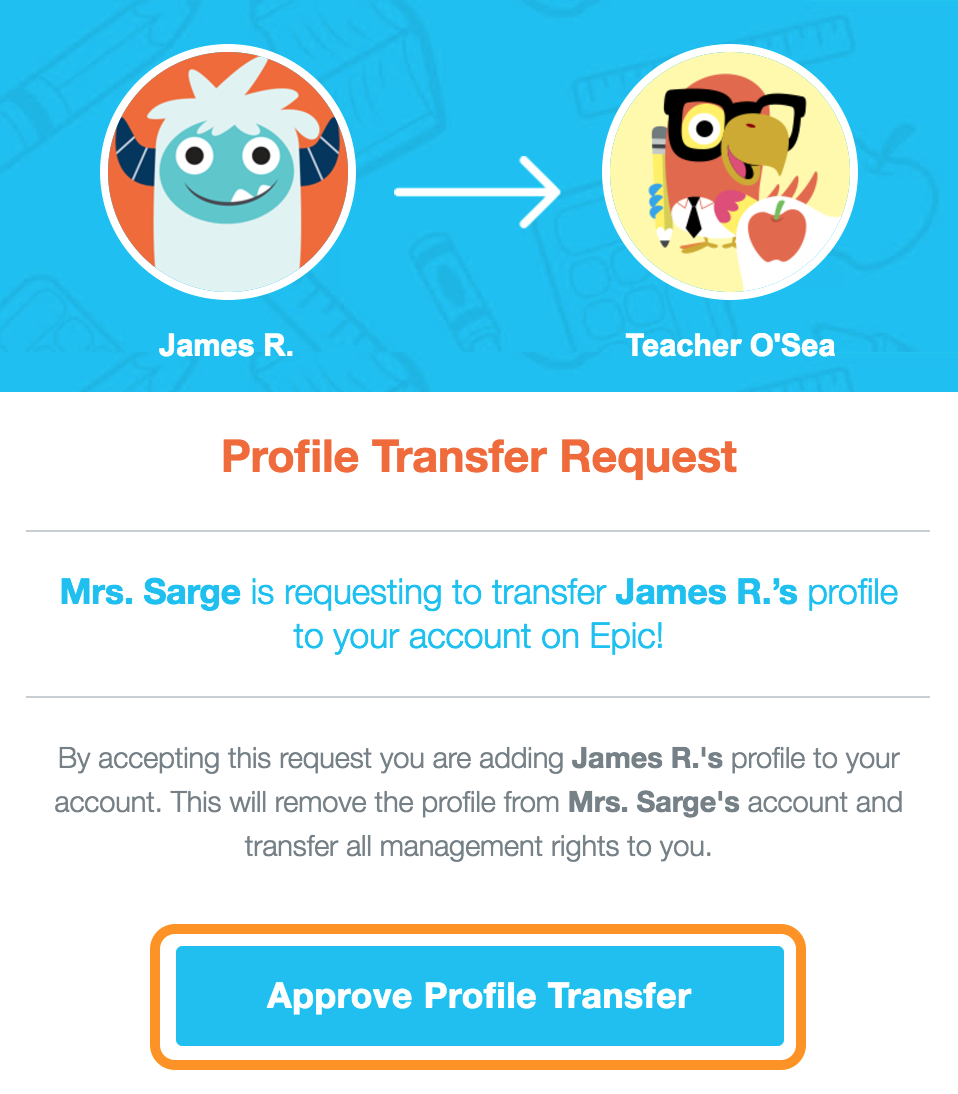 You can also approve (or deny) the profile transfer request by logging into your teacher account, accessing your Roster tab, and tapping on the 'Approve Transfer' button.