We're excited to announce that Read-to-Me books for the website and our iOS/Android apps now offer follow-along word highlighting to help kids improve their reading skills on Epic. Word highlighting with Read-to-Me books enables early readers to focus on the word as it is being spoken and strengthens the association between visual words and audio pronunciation. The highlighting feature is automatically enabled on all Read-To-Me books and can be toggled on/off at your convenience from within the book on iOS/Web (while the feature is available on android, the ability to disable it, is not).
To toggle word highlighting on the website:
1) Press the toggle that says "highlight" next to the play bar.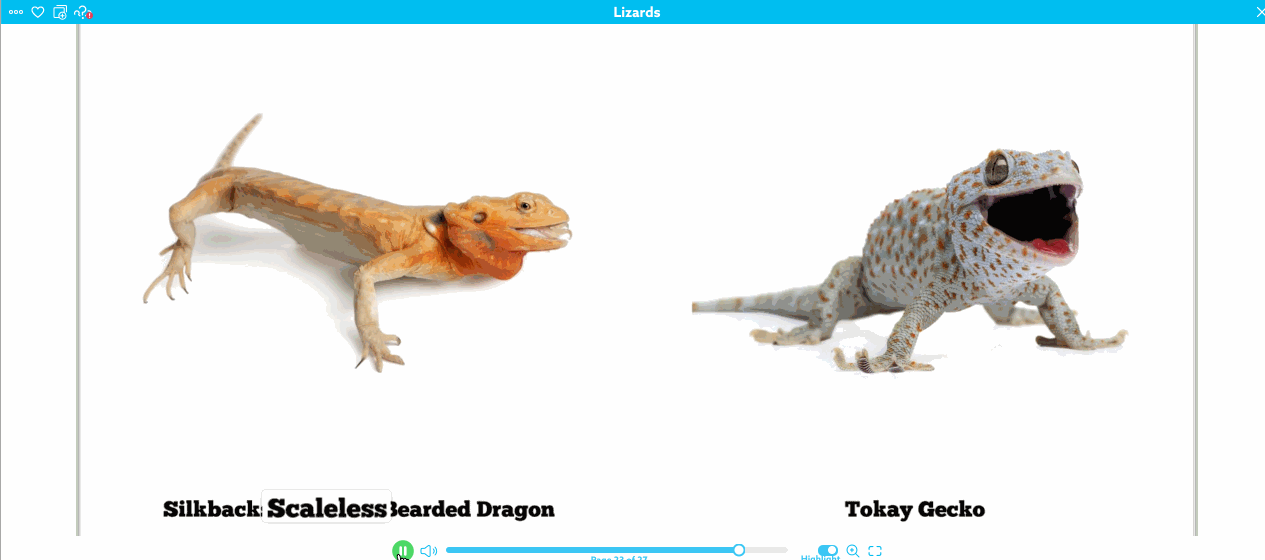 To toggle word highlighting on iOS:
1) With the book open, tap the three dots in the top-left corner.
2) Tap the toggle for "Word Highlight".