How can educators invite students to read on Epic School?
Educators can invite students to read on Epic School using the instructions located in the educator dashboard. Using the class code to access Epic School (whether in the classroom or remotely during distance learning) is permissible Monday - Friday, 7 a.m. to 3 p.m. local time on the days that school is in session.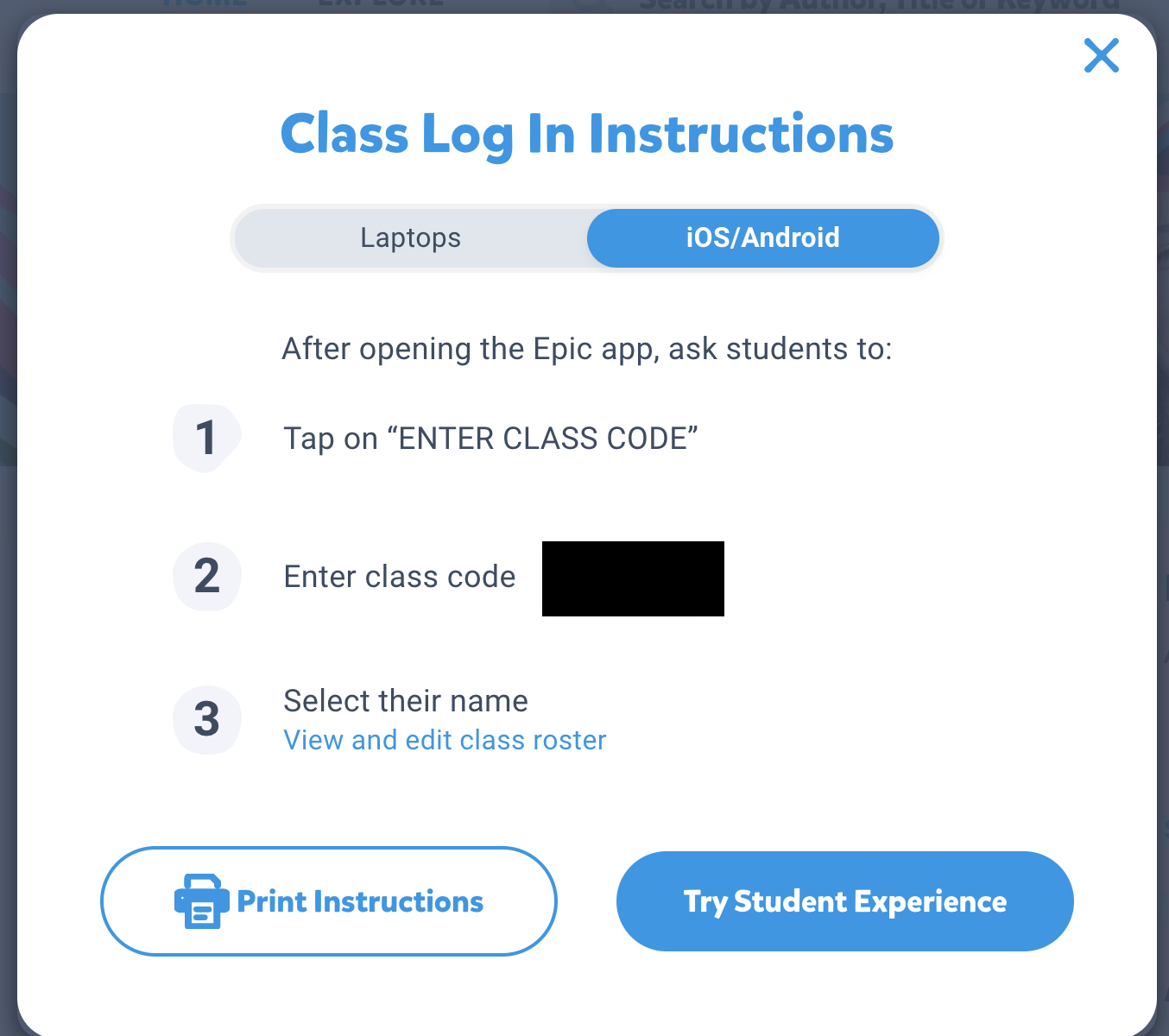 Is there any way for my students to read after 3 p.m.?
Yes! Your students and their families can use Epic before and after school and on weekends by subscribing to Epic Unlimited. With Epic Unlimited, students get unlimited, anytime access to our entire library of over 40,000 books, including Epic Originals, Read-To-Me books, videos, animated books, audiobooks and Motion Comics. Epic Unlimited also includes fun, interactive learning tools that keep kids motivated as they build their vocabulary & reading comprehension skills.
This year we're offering a special, limited-time discount that educators may share with their students and their families: $67.99 for the first year ($79.99 value) if they purchase an annual plan. You can share it via flyer or by sending a message through your educator dashboard. Simply log in to your dashboard, then click on "See Offer" below to learn more about how to share the special promotion!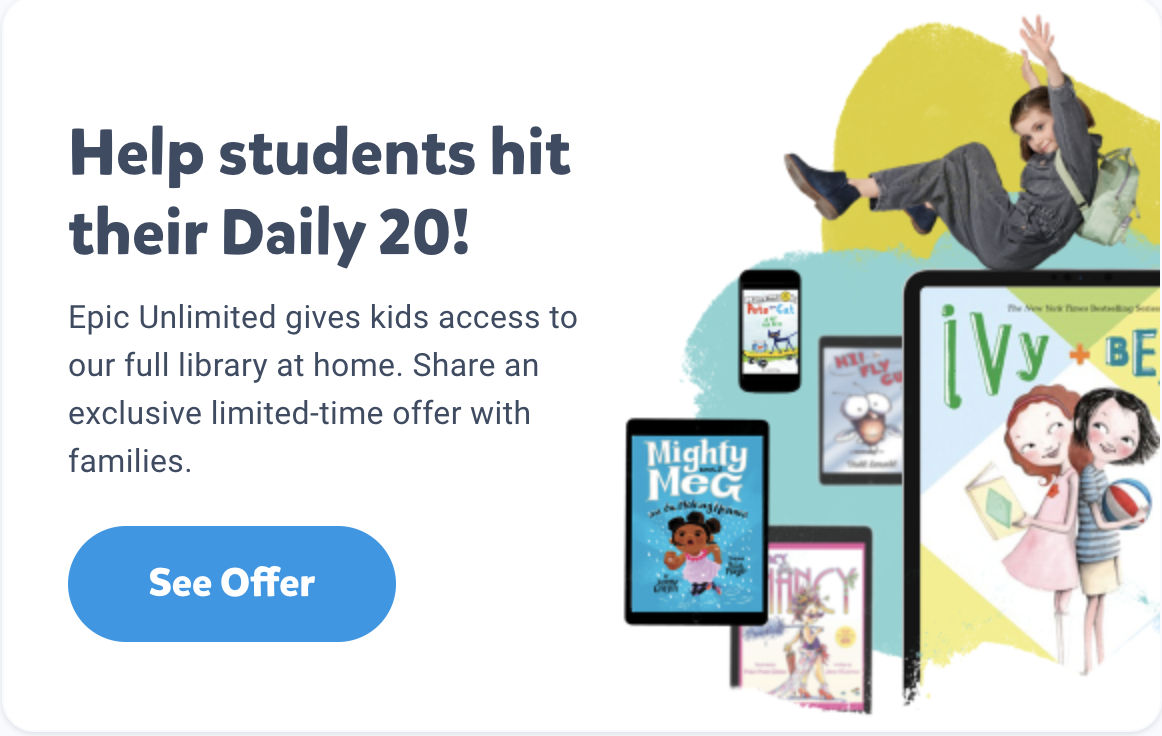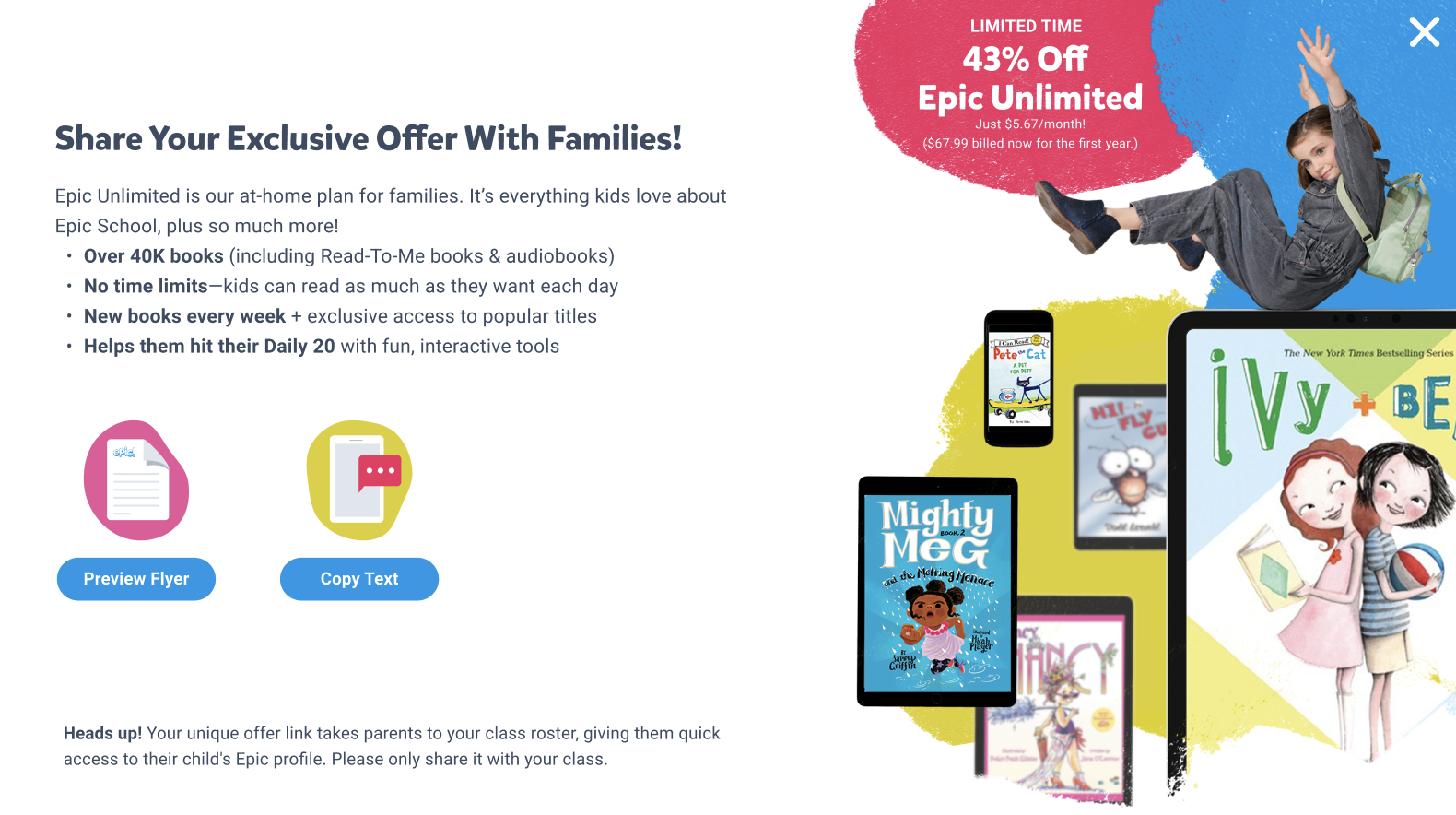 What devices can be used to access Epic?
Epic is available on any web browser (on a laptop or desktop computer), or the Epic app on any iOS or Android device. (Be sure parents update their app for the latest version.)
What happens when I archive my roster? Will my students still be able to access Epic Unlimited?
As long as students are logging in with a Parent account by going to www.getepic.com/sign-in and entering the same parent email and password that was used to set up their Epic Unlimited account, they will be able to access Epic Unlimited even if you archive the student on your roster.
Can my school purchase memberships in bulk for all of our students' families?
We currently do not offer an option for school purchases of bulk home memberships for students. However, we thank you for your support in keeping kids reading at home.